143 days without rain in Arizona. It made up for it yesterday! I haven't seen that much rain since hurricane Katrina. We didn't even take Odie out for a walk until a 10 minute lull mid-afternoon. Here he is looking longingly out the window on our dreary day.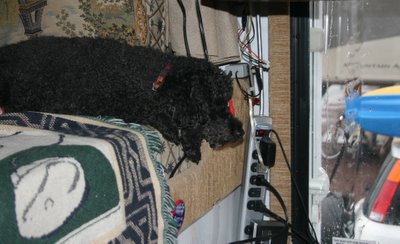 It was pretty chilly too. Snow level got down into the 3000-3500 ft level. Check these photos out from our drive today. This is the scene from the freeway driving thru Phoenix.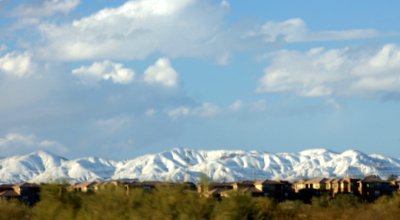 And, here's a car driving back from the nearby mountains.