If you've been reading our blog for any length of time, you know we like wine! When we first started RVing, we learned how easily things break in this lifestyle, so we left our wine glasses with my Mom and we bought some nice plastic ones. They really were nice, and they really were pretty, but we just couldn't drink wine out of them! So, we have glass wine glasses, and we break them ... regularly. Instead of bemoaning the loss of a glass when we break it, we rejoice because it gives us an excuse to go to another winery, taste their wine and buy a glass! We've been running low on wine glasses. Y'think there are any wineries we could visit in California? We traveled up the coast to Santa Barbara before heading inland and uphill to our destination.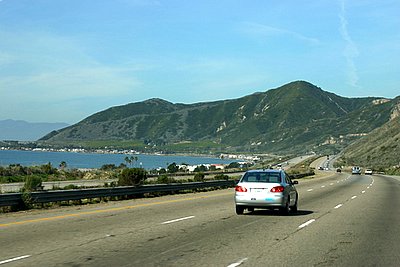 Here's the first view of Lake Cachuma where there is a campground.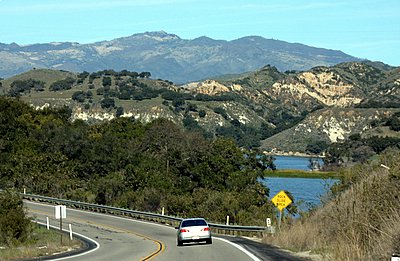 We are near a town called Solvang, and that brought memories of watching a movie with our friend
Emily
. The movie is called
Sideways
, and it is required viewing for every wine lover. The movie is mentioned in the tour guide magazine, but the only reference we saw to it in town (Los Olivos) was this: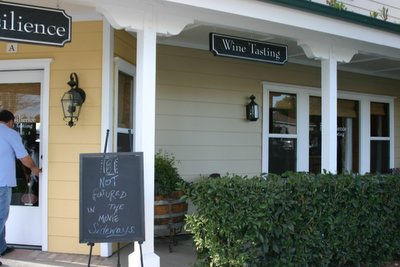 There's lots more wine-tasting places here now. It would take a month to visit them all.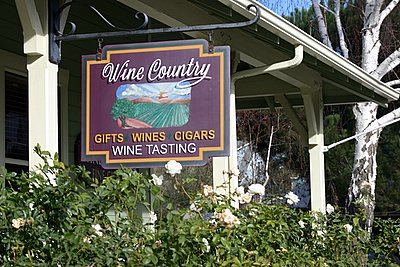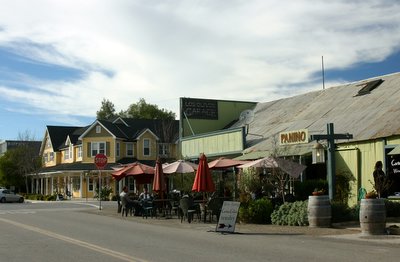 This wine-tasting was at
Epiphany
Isn't that a great word? Apparently, getting into the wine-making business was an epiphany for Eli Parker who is Fess Parker's son. You Do remember
Fess Parker
don't you? Think coonskin cap! We had a great time chatting with these folks. And, the wine wasn't bad either :-). Notice the award-winning bottle.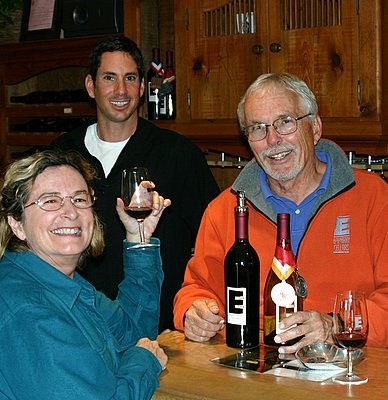 We bought the Syrah-Cabernet Sauvignon ... and a glass of course.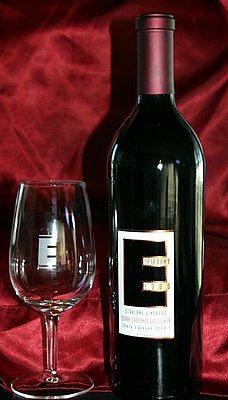 We also went to
Santa Ynez Valley Wine Country
for some tasting. But, they had something different. In addition to wines - you could taste beers from around the world. We couldn't resist. They were really good, and one was very different. From Germany, it's called a Schlenkerla Smokebeer. And, the smoke flavor is very prominent. Apparently it's brewed in a region that there is not enough sunshine to dry the hops, so they smoke them. This should be the drink of choice at any barbecue!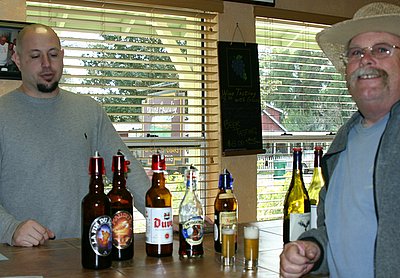 We also took a little detour down this beatiful drive to a
Lavendar farm
.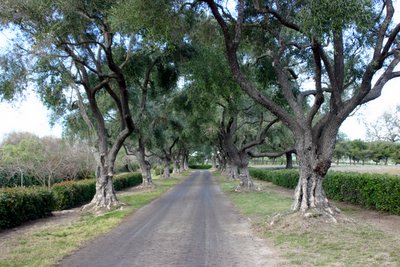 What a day!