We took a couple hours on Friday to stop and visit the museum that we pass by on our way to the office. It's called
The Bob Bullock Texas State History Museum
and it's right down the street from the Capitol.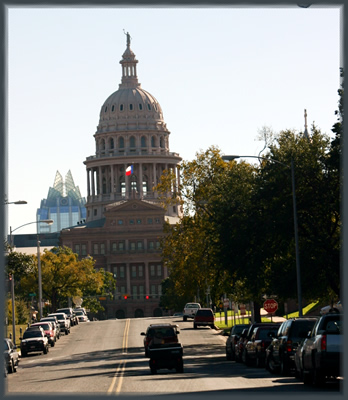 Museums aren't actually my favorite things - but I think it's important to learn something about the places we visit. I liked the monument to the 'LoneStar' state that was erected outside of this museum.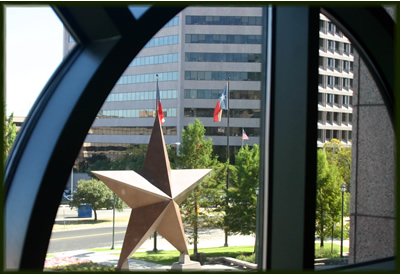 I learned that Austin is named after
Stephen Austin
who is generally regarded a the father of 'Anglo-Texas'. He brought a lot of settlers here from other parts of the United States, before Texas was a state. Saturday we hit the road, traveling west into Texas Hill Country. Texas is a big place!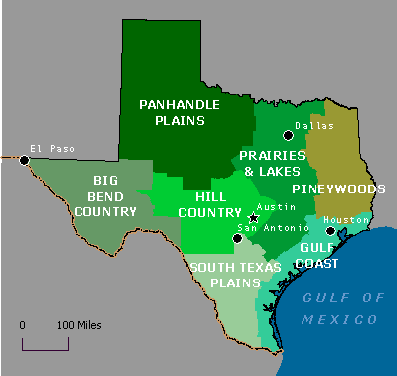 The countryside is very interesting and quite beautiful. It seems to me to be a cross between the limestone, spring-fed, Cypress tree-lined rivers of central Florida and the Oak-covered foothills of California. We stayed last night at
Parkview Riverside RV park
and admired the Rio Frio river.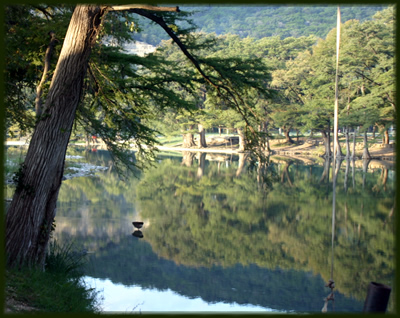 Our campsite is on the edge of a bluff overlooking the river. They provide a handy stairway to get down.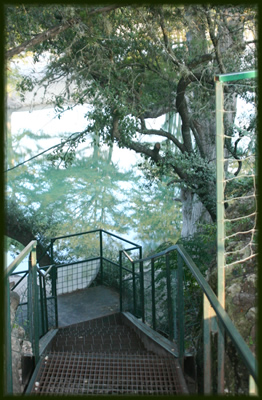 Beautiful place! We're directly across the river from
Garner State Park
. Wish we had more time. We'd do some kayaking here. You've heard that before right? One of these days ... But, for now we gotta get to the Datastorm rally in Kerrville.