Greetings from Gold Beach Oregon
God! I love this. We started today with a walk by the Coquille Lighthouse in Bullards Beach.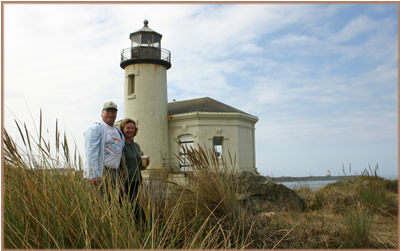 then we drive a while down the spectacular Oregon coast ...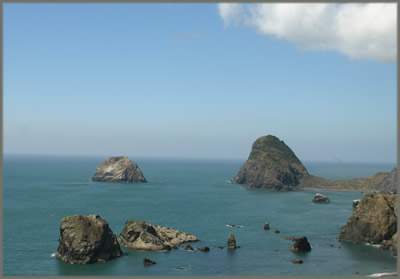 We're getting close when we cross the Rogue River.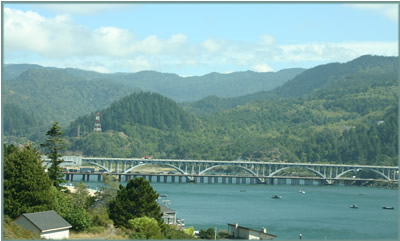 And, here we are at Turtle Rock RV park - a member of the Coach Connect Wi-Fi system.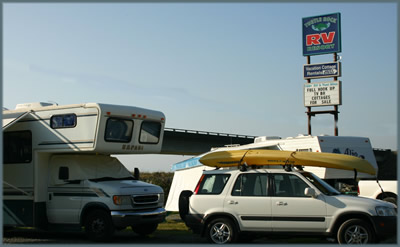 Within a half-hour someone walks up saying that she is interested in using her laptop on the Internet and the staff at the office told her to come talk to us! Jim trots off with her and installs a Wi-Fi adapter in her computer. She's off and running and the RVer next to us now wants to know how we did that! This is such cool stuff! On a sour note ... we paid 2.149/gallon for gas today! A cool $100 bill to fill our tank! Well, you might say, I'm sure you have a big tank ... that will get you far. Well, we do have a big tank ... but at 8 mpg it still won't get us very far. We'll get a little over 400 miles on that.